Search again:
Search Results for: eaton
Vickers, one of the most experienced and respected names in hydraulics, became part of Eaton in 1999. A comprehensive supplier of power and motion control components and systems, Vickers vane and piston pumps, valves, electro-hydraulic controls, cylinders and filtration products are found in industrial, mobile, aerospace, marine and defense applications worldwide. Vickers also pioneered the industry's first fluid analysis service, a tradition proudly continued by the Eaton Fluid Analysis Laboratory.
Visit Site »

Products Offered: Cylinders, Piston Motors, Piston Open Circuit, Proportional Valves, Screw in Cartridge Valves, Servo Valves, Valves Vane Motors, Vane-Vickers Pumps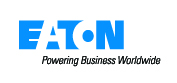 Eaton is a global supplier of Hydro-Line industrial cylinders used in applications ranging from rubber and plastic molding machinery, to machine tools, food processing equipment, steel and aluminum mills, and off-shore drilling systems. Since becoming part of Eaton in 2000, Hydro-Line brand cylinders have augmented Eaton's cylinder business with a single-source line that is easily integrated with other Eaton components to produce high-productivity industrial systems.
Visit Site »

Products Offered: Industrial Cylinders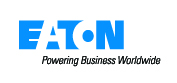 Whether your products move, turn, shape, mold, lift, dig, or haul, you can depend on Eaton's hydraulics products to deliver the performance you need to stay competitive. Eaton's unwavering dedication to leadership in mobile and industrial applications has made Eaton one of the world's preferred suppliers of hydraulic solutions.
Visit Site »

Products Offered: Accumulators, Connectors, Cylinders, Electronics, Filters, Fittings, Hose, Hose Fittings, Hydraulic Launch Assist, Motors, Power Systems, Power Units, Pumps, Remanufactured Products, Software, Steering, Transmissions, Valves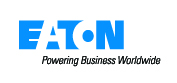 Char-Lynn steering controls, general purpose motors, including spool valves motors, disc valves motors, and other high-performance motors have been Eaton products since 1970. Known for their quality and performance, these highly cost-effective, industry leading products are widely used by original equipment manufacturers in a broad range of industrial and consumer vehicles and equipment. Char-Lynn products are available worldwide through the Eaton distributor network.
Visit Site »

Products Offered: Motors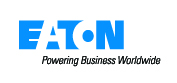 Eaton's Boston industrial hose products continue a 140-year tradition of quality, performance and reliability in fluid conveyance applications ranging from chemical manufacturing and petroleum production to bulk material handling and food processing. Boston products include hoses for air, water, chemical, and other materials in diameters up to two inches, as well as petroleum and steam couplings, hose and fitting crimp machines and cutting equipment.
Visit Site »

Products Offered: Industrial Hoses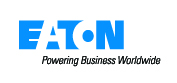 For more than 60 years, Aeroquip Performance Products has been the number one choice of racing enthusiasts around the world. Eaton's Aeroquip Performance Products is the only leading performance plumbing supplier that engineers and manufactures its own hose and fittings.
Visit Site »

Products Offered: Adapters, Fittings, Quick-Disconnect Couplings, Racing Hoses, Switches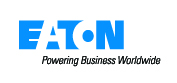 In operation for over 65 years, Eaton's Aeroquip® name represents quality and innovation in the hydraulics industry. Eaton offers Aeroquip hose, fittings, adapters, couplings and fluid connectors for all pressures in industrial, aerospace and automotive applications. Manufacturing facilities strategically located around the globe allows Eaton to offer Aeroquip product on demand to keep its customers up and running around the clock.
Visit Site »

Products Offered: Accessories, Connectors, Fittings, Hydraulic Hoses, Industrial Hose and Tubing