Careers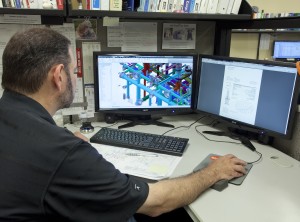 Here at Price Engineering we are fearless. We aren't afraid to advance the fluid power industry by designing, engineering, repairing and innovating. It is the talent and determination of our employees that help us deliver fundamental solutions quickly and efficiently. Working at Price isn't just a job, but a collaboration of technical specialists, office professionals, engineers and more. Our team is carefully selected for their experience, energy and imagination in order to relentlessly pursue every possible solution for our customers.
Price Engineering also provides an excellent learning environment for interns. As an engineering and distribution company that services the mobile, industrial and automation and motion control markets, interns will work with engineering staff to provide fully-engineered hydraulic, pneumatic, electrical and automation systems and solutions.
Signup Today

to get our monthly Enews delivered to your inbox.